The project is an aquifer water station contains: one 375Hp medium voltage submersible well pump, two 200HP boosters, well and boosters pump are controlled via VFDs. The station supply two main lines one for AL- Zababdeh village and the other supply Qabatiya village, the well pump Water Delivery Rates reach more than 130 m3 /h.
The station is fully automated and controlled by PLC and the entrusted missions are as following:
Automation system for the station using Siemens PLC
Supply Siemens VFDs and medium voltage switch gear
Design electrical panels
Coordination study for the station.
The automation system of the station was designed to optimize the operation and reduce faults by reducing human intervention, while the operator just give a run command from the HMI as shown in the figure below, and the job done by the PLC controllers, also the HMI make the troubleshooting more simple where every alarm and warning signals appear on the HMI screen reducing time and effort.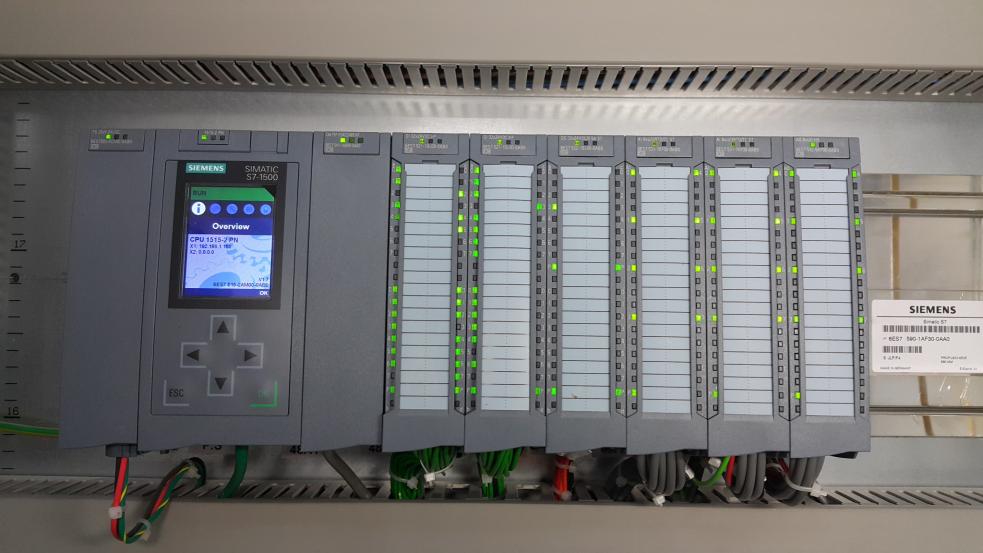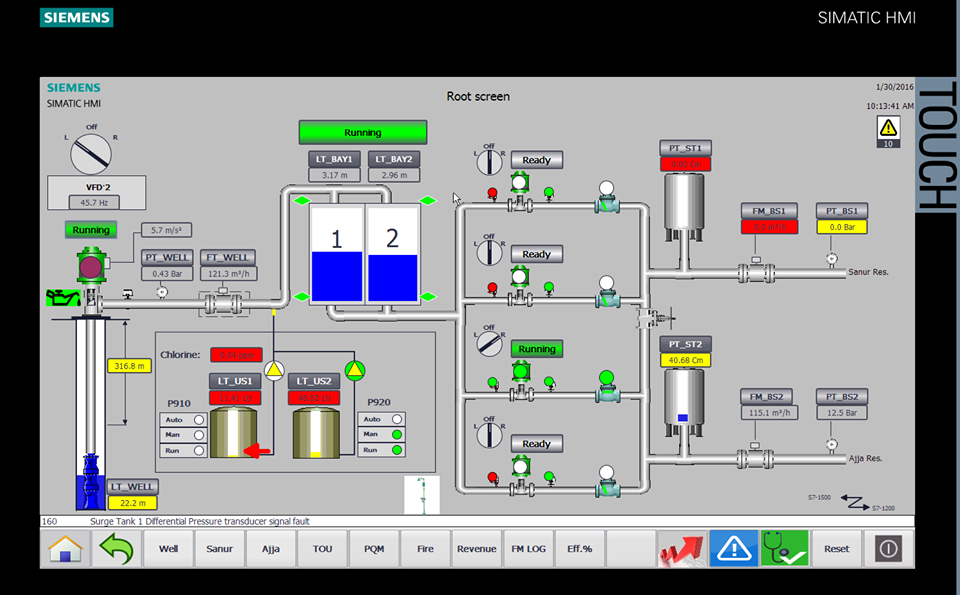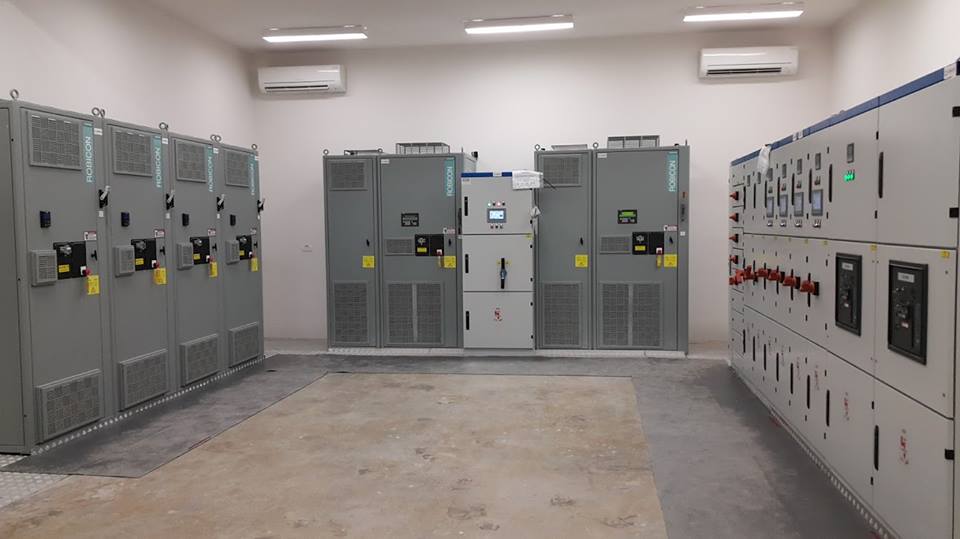 The MCC panel supplied from 1000KVA, 33/0.4KV transformer through 2000A air circuit breaker.